REDUCE PACKAGE PROCESSING TIME TO 2 MINUTES*
WITH TRABEX SHIPMENT MANAGEMENT TOOLS, AUTOMATION AND TRABEX ASSURED INTEGRATIONTM
At TRABEX we do things differently. We tailor our solutions to meet your personal and corporate needs and transform your business with seamless integration and solutions that meet your requirements and not solutions based on what we are capable of delivering. We build trust and long-term partnerships and at our core we are problem solvers and thrive on data problems we've never encountered before.
$0 AES FILING WITH TRABEX.
TRABEX solutions include all AES filing costs, no matter the size and scale of your shipment portfolio, potentially savings you thousands in filing costs every year.
TRANSFORM YOUR WORKFLOWS WITH
TRABEX AUTOMATIONS.
TRABEX automation with Assured IntegrationTM fits into your existing workflows, reducing human errors and dramatically decreasing shipment processing time, while providing full audit oversight and continued customization.

SIMPLIFY YOUR WORKFLOWS & SAVE THOUSANDS WITH IMPROVED SHIPMENT EFFICIENCY,

CALL 813-602-7317 & DISCOVER THE DIFFERENCE A COMPLIANCE PARTNER CAN MAKE TO YOUR BUSINESS.
ASSURED INTEGRATIONTM
TRABEX delivers custom software solutions to all our Partners and deploys the products using our unique Assured Integration protocols and processes. Our approach is different from all other Trade Compliance & SaaS firms because of our intimate knowledge of the Trade Compliance sector and what it takes to support our Partner in their success.

Assured Integration guarantees our Partners with cost effective ease of deployment, set-up, internal training, ongoing use and future updates.
TRABEX products and services are priced to fit your business, so we don't charge per user, but by volume of shipping. So no matter how big or small your team is, your always in control of your shipment management costs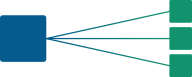 SME'S LOOKING TO


SCALE-UP.

MULTI-NATIONALS LOOKING FOR


MAJOR EFFICIENCIES.
DISCOVER THE TRABEX DIFFERENCE FOR YOURSELF.
Contact TRABEX by phone at 813-602-7317 or complete the short form below and one of our team members will be in touch to schedule a quick call, so we can show you why TRABEX is different and how we will be your trade compliance partner.
TRABEX knows that your personal and corporate information is strictly private, and we treat it that way. So, when you complete the following form, know that we won't share your data with any third party.
TRABEX has invested heavily in time and finance to develop state-of-the-art compliance technology that delivers unprecedented efficiencies. Our investment has dramatically reduced our partners investment in integration time and delivers the highest possible ROI in the industry.