TAILOR
.

TRANSFORM

.

TRUST

.
TRABEX is a state-of-the-art Trade Compliance software provider with a singular business focus of integrating and automating exports, imports and workflows, and finding unique solutions that meet your individual company's data needs.
At TRABEX we:
TAILOR our solutions to meet your personal and corporate needs.
TRANSFORM your business with seamless integration and solutions that work.
Build TRUST and long-term partnerships with our clients.
TRABEX offers innovative customized solutions and our Assured IntegrationTM methodology in the following areas:
TIME is the key to efficient Shipment Management for our Partners and TRABEX's automated workflows, easy product integration and configuration works for our small and large Partners alike. Our goal is to reduce your risk and drive down your shipment processing time to just 2 minutes per shipment through reliable automation. At TRABEX are Partners have all AES fees included in our unlimited user pricing.

Learn more about TRABEX's Shipment Management services and discover how we can help reduce your risk, save youtime and dramatically improve your ROI
RESTRICTED PARTY SCREENING
TRADE with ease when Partnering with TRABEX and our customized restricted party screening solutions. Whether you need single shipment, batch checking, continuous screening, or a customized solution for your unique needs, TRABEX automation plus our Assured Integration process delivers seamless peace of mind and incredible ROI.

Learn more about TRABEX's Restricted Party Screening solutions and discover how we help you stay up-to-date with the latest denied parties lists so you can ship with confidence.
TRANSFORM your business with TRABEX Automation services. Automation is at the heart of the products and services we deliver for our Partners. And our expertise isn't just in our ability to efficiently create Automations that integrate seamlessly with any internal system, but in the knowledge of knowing where to add the integrations in your processes.
Learn more about TRABEX's Automation services and discover how we help you mitigate risks, reduce errors, improve your overall compliance, reduce stress and significantly improve your ROI.
TRABEX is considered an AWS Hero in Serverless Technology Solutions.
TRADE Data provided by TRABEX is essential in helping our Partners stay ahead of the rapid shifts in domestic and international trade policies. It's especially critical for any business that trades internationally, helping them identify and mitigate risk and maintain trade compliance with peace if mind.

Learn more about TRABEX's Global Trade Intelligence & Analysis to see how they can help your business identify opportunities on a Global scale.
ASSURED INTEGRATIONTM
TRABEX delivers custom software solutions to all our Partners and deploys the products using our unique Assured Integration protocols and processes. Our approach is different from all other Trade Compliance & SAAS firms because of our intimate knowledge of the Trade Compliance sector and what it takes to support our Partner in their success.

Assured Integration guarantees our Partners with cost effective ease of deployment, set-up, internal training, ongoing use and future updates.
We invest the time to learn about your needs and deliver solutions that work in the real world with the flexibility to adapt to the ever changing trade compliance landscape.
It's too easy for businesses to over-promise and under-deliver, which is why we want you to know how serious we are about your success. We're so passionate about your business, that we've created a Partnership Pledge to which we hold ourselves accountable and you can, too.
Export compliance is a complex and ever-evolving field, with companies of all sizes facing challenges in navigating the various regulations and requirements for international trade. While many large companies have invested in software infrastructure to manage their shipping operations, miscellaneous shipments can still be the cause of a significant capability
read full story
We deliver solutions that meet your requirements and not solutions based on what we are capable of delivering. At our core we are problem solvers and thrive on data problems we've never encountered before.
AWS HERO IN SERVERLESS SOLUTIONS

AWS has recognized TRABEX as a Global Hero for our work providing solutions to our Partners that utilize the huge benefits of AWS serverless technology. Jayme Untiedt, the TRABEX CEO explains the technological benefits of working with AWS and the significant financial and operational benefits serverless technology provides to our Partners.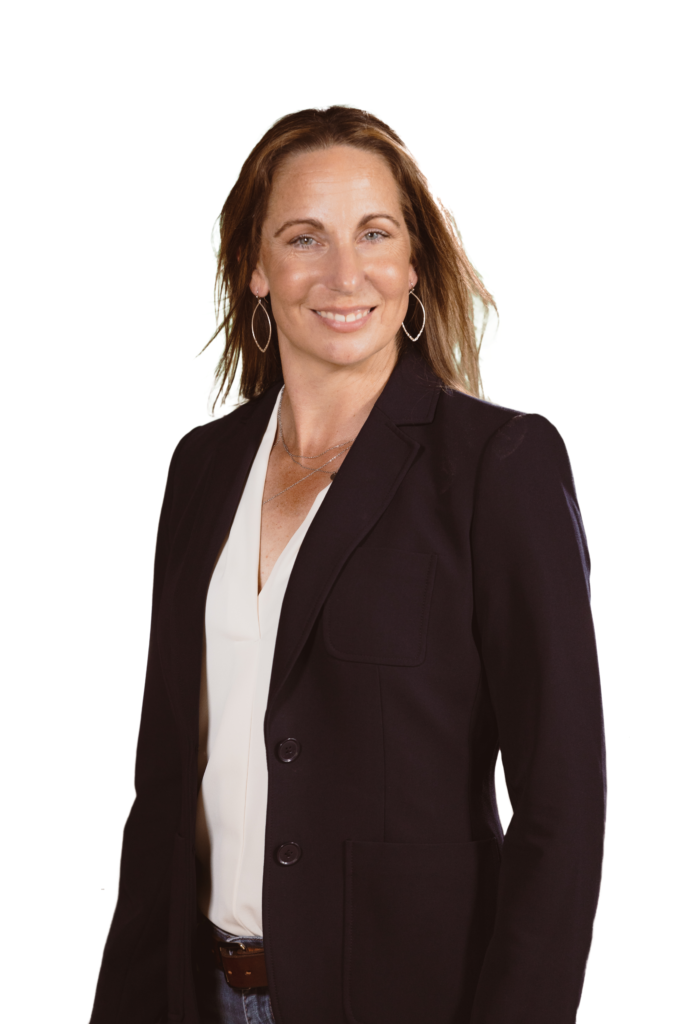 Jayme Untiedt | Chief Executive Officer
Jayme is a true pioneer when it comes to forging new paths in technology and data driven problem solving. With an incredible career that includes weapons technology design and systems development for the US Navy, Jayme remains at the cutting edge of technological exploration, focusing her attention on the complicated and ever-changing world of Trade
Compliance.
Known by her peers and log-term business partners as a leading figure in the Trade Compliance industry, Jayme is also dedicated to the art of Dressage, where she competes at the FEI levels, and often applies her unique horse-management and high-performance training processes to her business philosophies and methodologies.
We tailor our solutions to meet your personal and corporate needs and transform our Partners businesses with seamless integration and solutions that work for them. We build trust and long-term partnerships.