GET THE LATEST AND MOST RELIABLE NEWS AND INSIGHTS ON EXPORT COMPLIANCE TO STAY UP-TO-DATE AND MAKE INFORMED DECISIONS BASED ON RELIABLE AND ACCURATE DATA.
At TRABEX we do things differently. We continuously bring you the latest industry news and share best practices gained from partnering with businesses just like yours. Our team of experts are exposed to real-world export compliance challenges, allowing TRABEX to provide you with timely industry knowledge based on accurate data.
OUR NEWSLETTER BRINGS KEY INSIGHT DIRECTLY TO YOU
Enter your details below to sign-up to receive content curated just for you.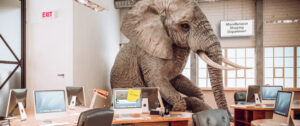 Export compliance is a complex and ever-evolving field, with companies of all sizes facing challenges in navigating the various regulations and requirements for international trade. While many large companies have invested in software infrastructure to manage their shipping operations, miscellaneous shipments can still be the cause of a significant capability gap. These shipments often involve non-standard
Read More »
TRABEX shares key insight to allow you to have a global comprehension of export compliance so you can make an informed decision based on accurate data. Choosing to partner with TRABEX means you bring the most reliable shipping expertise within and minimize risk to your operation.